Natural Bridge State Park, North Adams, MA.
Our weekend actually started on Friday. We drove down, down, into the Mohawk Valley, and then down, down, into the Hudson valley, and then UP UP UP into the Berkshires, and then we came upon North Adams. We were headed, not unsurprisingly, to another Jason Isbell show, this time at MASS MoCA, the Massachusetts Museum of Contemporary Art. Hey, what can I say? He booked another show within a three-hour drive, tickets were $24, and some things just can't be resisted.
(Maybe I might have a problem.)
The show was at eight, and we hit town about 1:30 in the afternoon. We found a state park and checked out the old marble quarry, natural bridge, and... that chasm.
We went to check out the museum, pre-show. Art is always so hit-or-miss for me, and, well, most of what we saw failed to move me. BUT, two of the exhibits were dark and weird and interesting and disturbing and I loved them very much. This was one.
Creepy.
Then we found ourselves a very fine meal, and then we went looking for a bar. But there were no bars. There are no bars in North Adams, only restaurants. We walked and walked. We saw a lot of slate-roofed duplexes with vinyl siding. We despaired. But as it close to doors-time, we wandered back over to the museum, and what do you know, they were serving BEER there!
Rock just isn't as good without beer, y'know.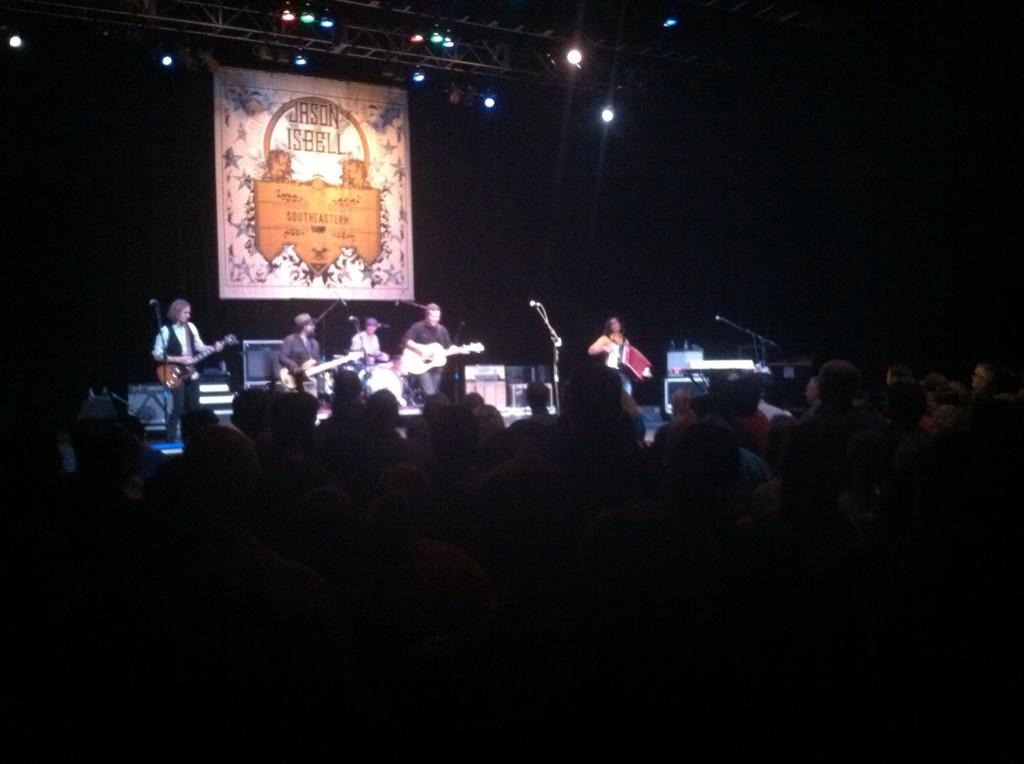 Then the doors opened, and then the lights went down, and then we stood in a flood of sound and were moved... and I may have shouted along to the lyrics for a few whole songs... what can I say? There are people who fail to ever really be moved by anything, who just don't seem to have much passion for living. And I am not one of those people. If I am going to see my current favorite band live, even for the third time in six months, I am going to press myself to the rail and dance and shout and holler and wipe away tears. And so, I did.
And even after all that, my favorite part may have been keeping each other awake while debating the merits of our favorite lines and melodies, all the way home through the mountains.
Whoo.
Saturday, I lazed. P had a gig. Then I went to my parents' house to look at old photos of the valley with the neighbors who've had the house next door since 1942.
That's my parents' front yard in the early 1940s. GOOSEBUMPS.
And now, Sunday is happening. Patrick made us lunch.
Del laid on my onions.
For the next couple of weeks, P and I are going to try really, really hard to DO LESS STUFF. It's hard to do less stuff when it means turning down invitations from friends, but in the interest of lawn beers and chill family campfires and listening to Hank Williams on Sunday evenings while we grill, it must be done! Wish us luck.
Psst! Click here to subscribe to the feed!