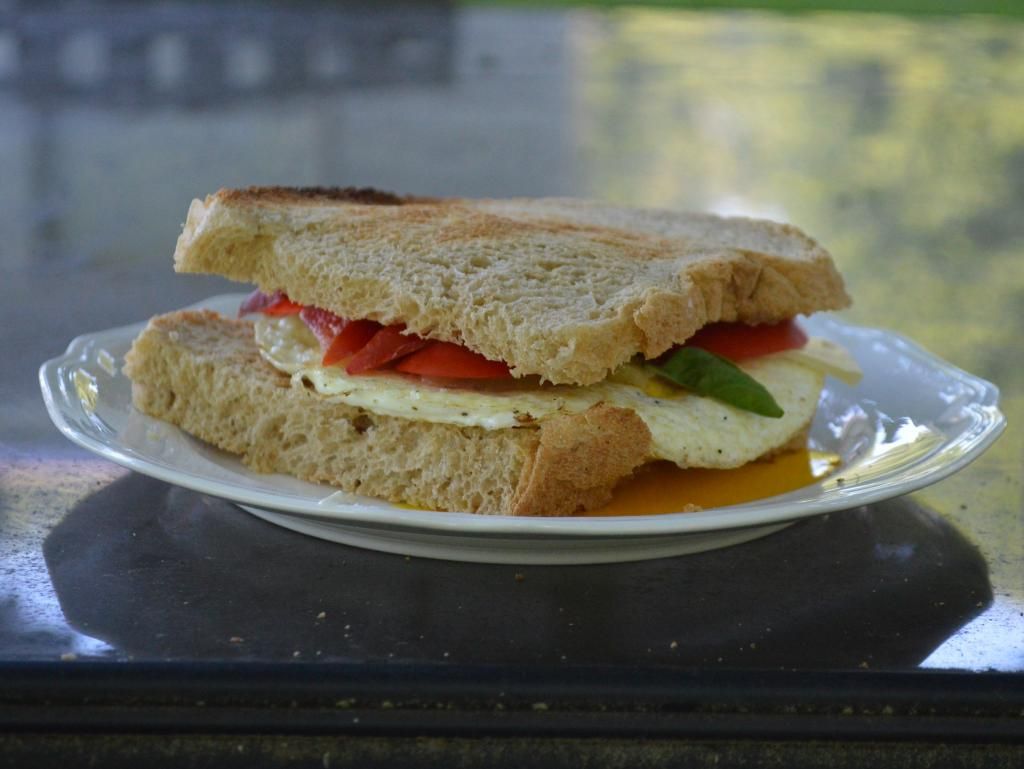 There is only one proper way to greet a 'mater sammich, and it is this way, Carrie Bradshaw-style: "Hello, lover." Especially when it contains fresh basil, and an egg that is oozing onto your plate.
I feel like every over-committed moment of my summer has gently been building towards this sandwich. Do you ever feel that way about a sandwich? Without even realizing it, as I assembled the parts and pieces for this beauteous creature before lunch yesterday, I began mulling over my general dissatisfaction with this summer, and thinking, slowly, hey, it's not so bad, because I get to eat this sandwich. As if one tomato sandwich could take a ho-hum summer to new heights.
It did.
I took one bite and all was right with the world.
I had done summer up right, finally, I realized. That was all it took.
Should you find yourself in the midst of a ho-hum summer yourself, well, don't delay! Toast two slices of soft bread (this is not the time or place for crusty baguette). Fry an egg. Leave the yolk a bit runny if that is your bag. When you flip it, add a few shards of cheddar cheese. Slice into a fresh homegrown tomato, and pluck a few basil leaves. Smear a little bit of mayo or butter on the toast. Pile it up: toast, egg, tomato, basil, toast. Then give it a good firm smash with the side of your hand, just enough to break the yolk and release those heavenly tomato juices. Eat. Feel unfettered bliss.
Psst! Click here to subscribe to the feed!