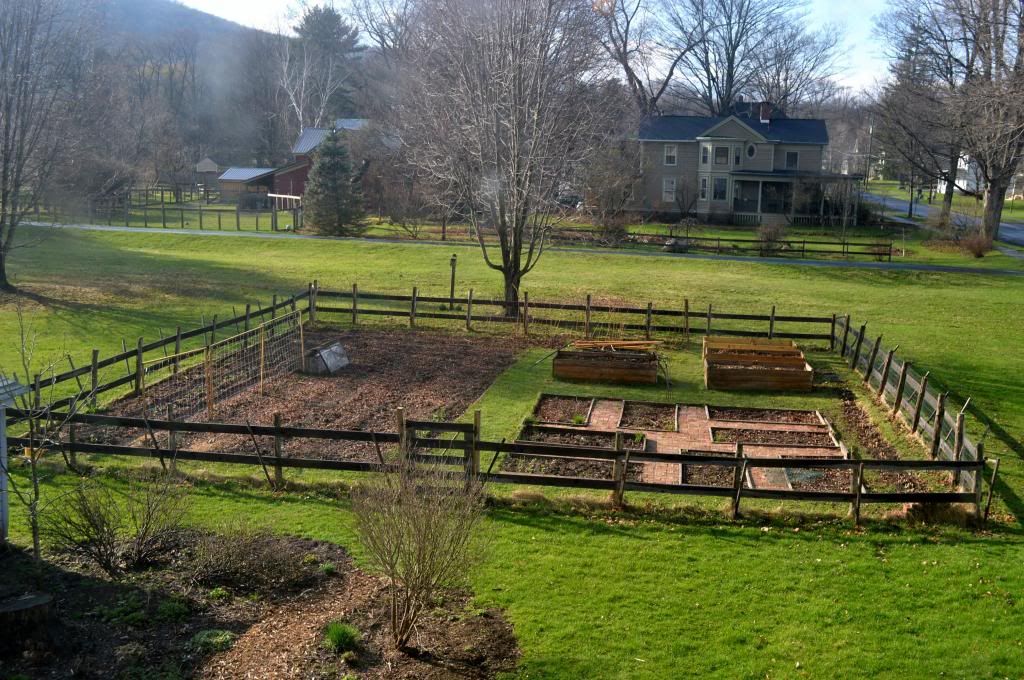 Bright morning.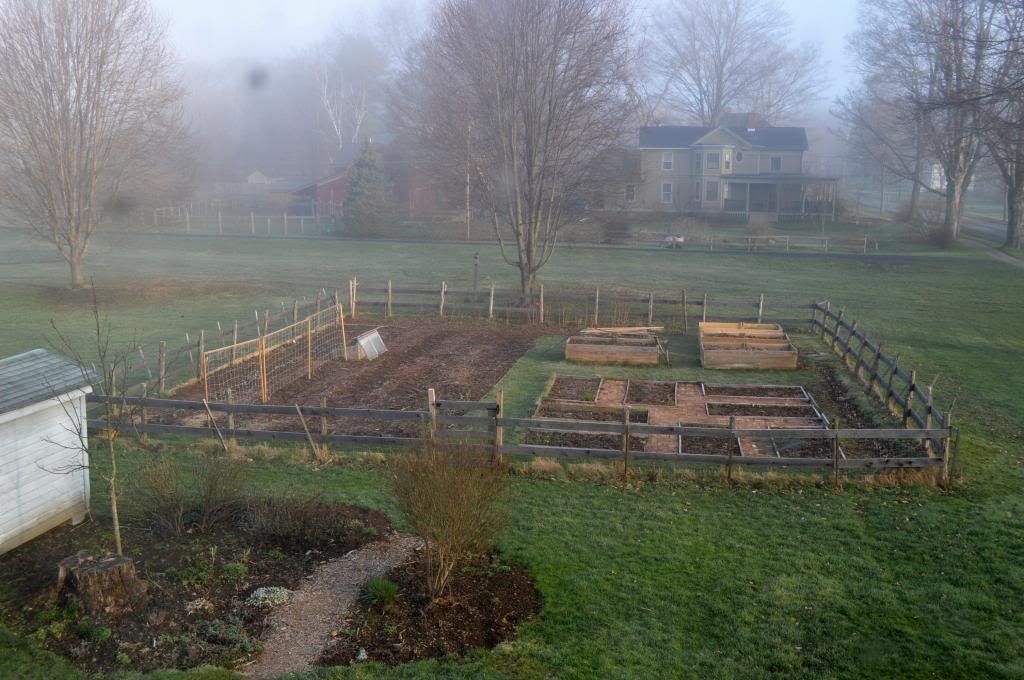 Foggy morning.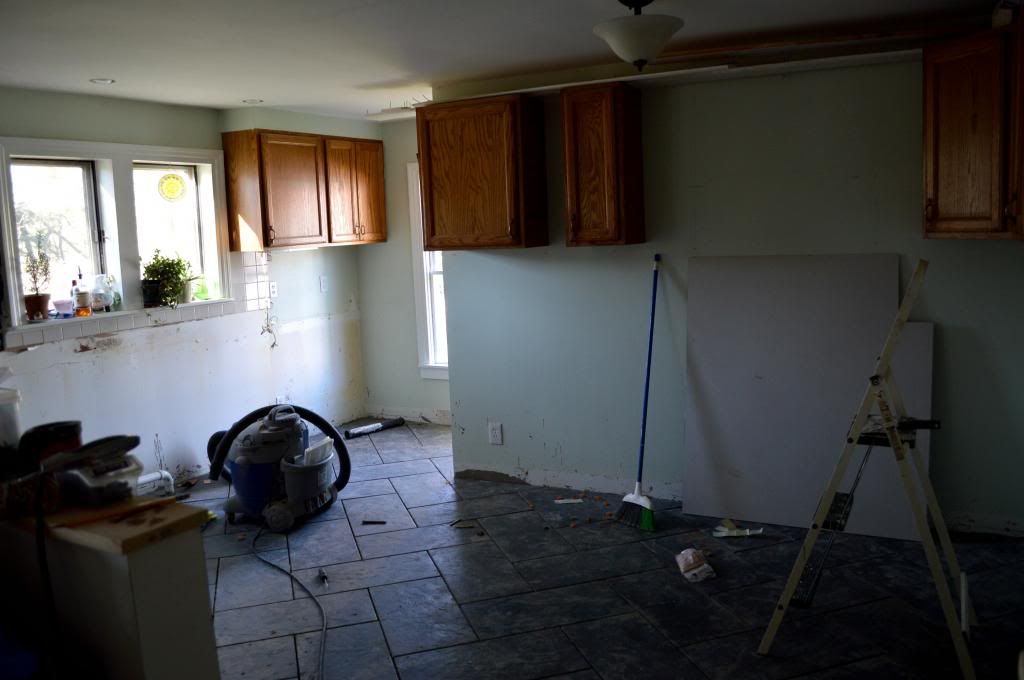 More floor!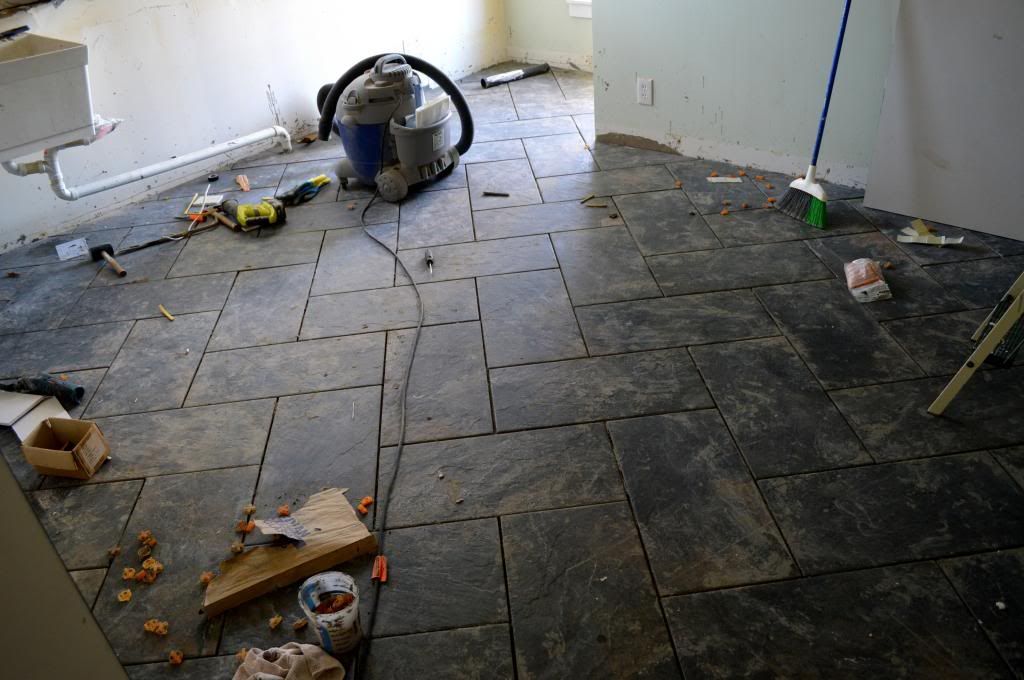 That was the big excitement of the weekend: all the tile in the main part of the kitchen is DONE LAID. I am beyond elated. We are rounding the bend.
Dad says not this week, but maybe the next, the cabinets will be ready. Yippeeeee!
Psst! Click here to subscribe to the feed!