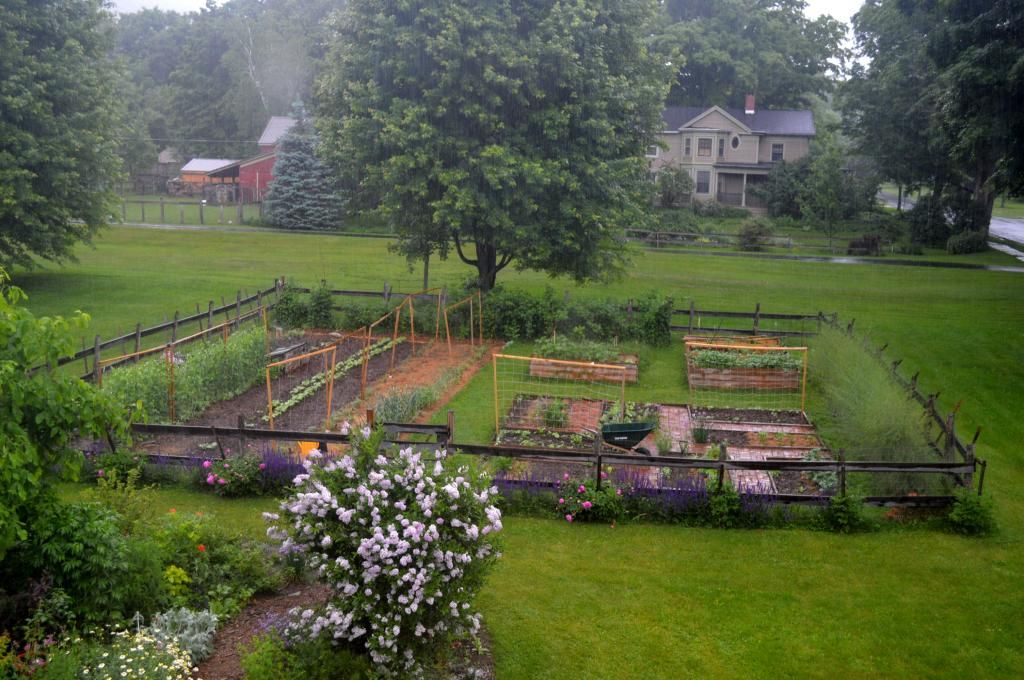 2014.
2013.
2012.
2011.
November, 2010, before everything.
I wanted to get some close-ups this morning, but it's pouring, so we'll have to get by on a view from my office window. This is my favorite week of the year to stand at this window and take a picture. Everything I've planted is visible from above; the syringa and the peonies AND the salvia are blooming; the light is soft.
So pretty.
"Show me your garden and I shall tell you what you are." Alfred Austin, a 19th century English poet, said that. I don't know anything else he's said or written, but I think that particular sentiment is sheer brilliance.
What am I? Oh, just happy. Happy and a little crazy, with these sweet early-June flowers bobbing on a rainy morning, outside my office window.
Psst! Click here to subscribe to the feed!