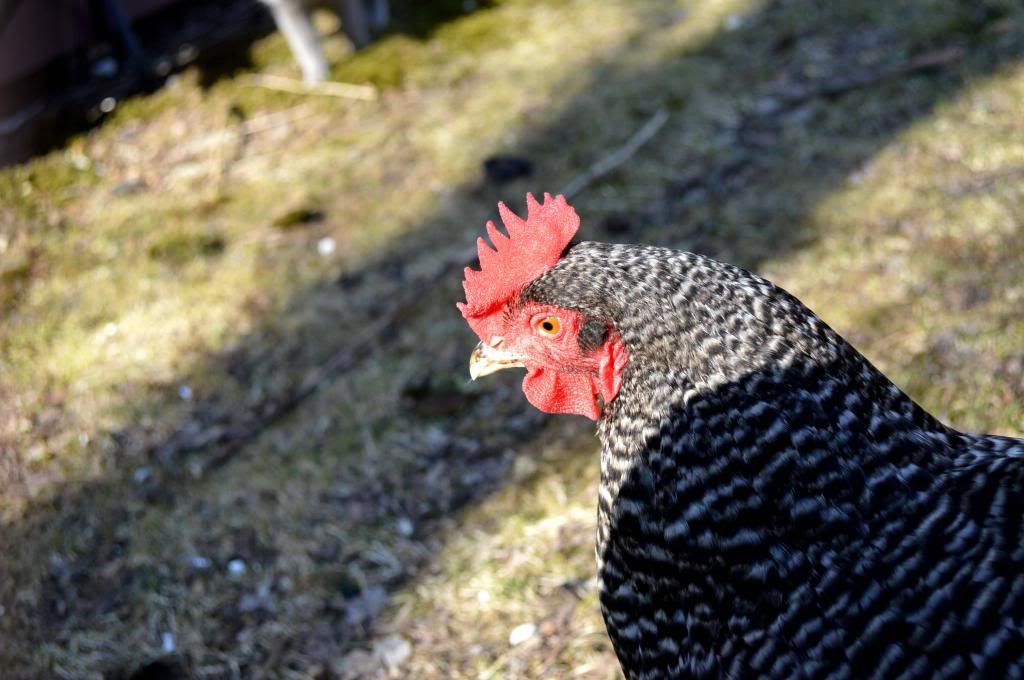 Do you see him?
We are delivered. Yesterday was 65 and sunny and it was glorious. The finished compost was half-thawed, so I dug and spread that around the garden. Morning, I had one kale seedling in the cold frame, but by late afternoon, I had seventeen. I love the immediacy of this time of year-- you go from sensory poverty to crazy abundance in just a few short weeks. Suddenly, there are things to smell (mud, tree flowers, rain), hear (robins, red wing blackbirds, white-throated sparrows, PEEPERS) and feel (sunlight!). Soon there will be things to taste. Soon there will be asparagus coming up, and raspberry leaves breaking forth, and peas twining the trellis.
We took Del to the river and let him off leash-- something that, we've decided, should be a regular thing-- and he had a ball. He splashed in the river water and got stuck down a really steep bank and had to be pulled out and got to waller in a stinkhole. Aw, dogs. Doggy rites of spring. It's amazing to think just a year ago we were meeting him for the first time, and falling in love, and being dragged back and forth over are we gonna get him? And then we got him. Sweet dog. Best dog.
Psst! Click here to subscribe to the feed!