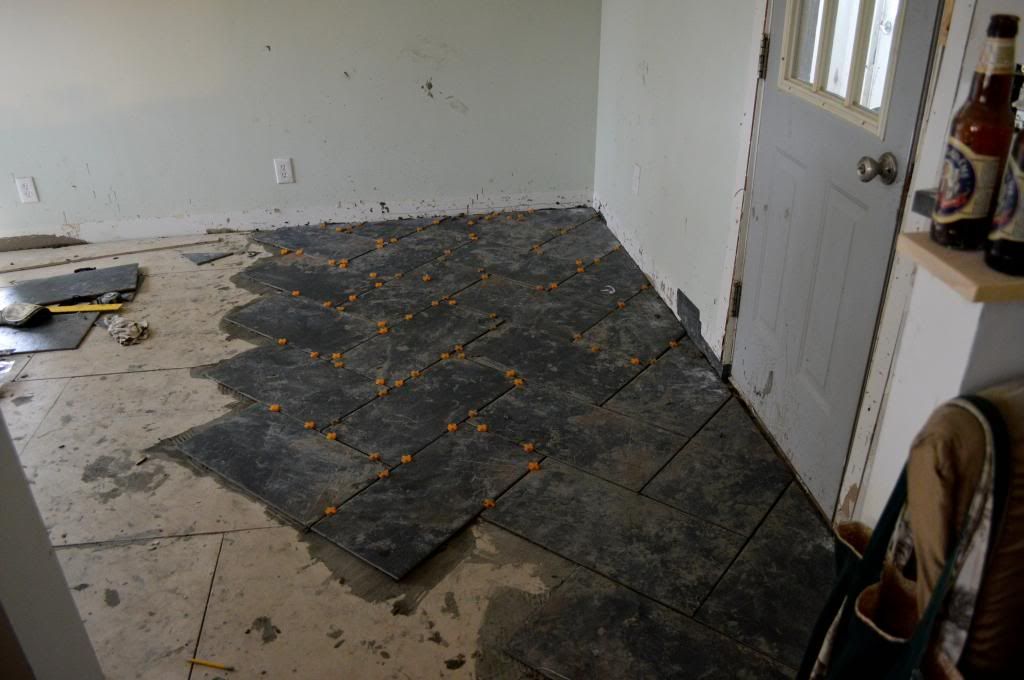 We went with the herringbone pattern.
This is the part where it starts to get good: Tom is here working on the floor during the days, meanwhile my dad has locked himself in his workshop and is building our cabinets. I ordered our sink today. There is still an unholy lot of drywall to patch and sand and patch and sand, and still a lot of molding to nail back into place and caulk and paint. But things are starting to shape up, and that floor... by the looks of things, that floor is going to be absolutely drool-worthy.
Psst! Click here to subscribe to the feed!