We're ba-ack! It was a week of lots of hiking, some dampness, great campfires, and ice cream three times. I beat Patrick at mini golf. Raccoons raided our cooler for veggie burgers and soy sausage. We made the best of rainy days, ate some fabulous meals, and donated a lot of blood to the Adirondack Mosquito League. It was great to be gone, and it's good to be back.
I missed you all! And that empowering sound of my fingers clicking out their sentences, on my computer keyboard. Ahh, yeah.
But anyway, right, our trip.
We were on our way Friday afternoon:
Canoe, bikes, and approximately five tons of gear crammed into the demure (though effervescent) Jetta. Five hours later:
Ahhhh. This is what we came for: mirror-still lakes, balsam air, campfires and wildness.
So, here's our week in a nutshell. Are you ready?
There were, as we'd hoped, some great campfires. Is there anything sweeter than watching the one you love build a fire to warm the night?
There were ambling hikes through ferny forests:
And some daring bog-crossing adventures.
There was some rain:
And some inventive drying out activities:
There were long paddles (on handmade canoe cushions):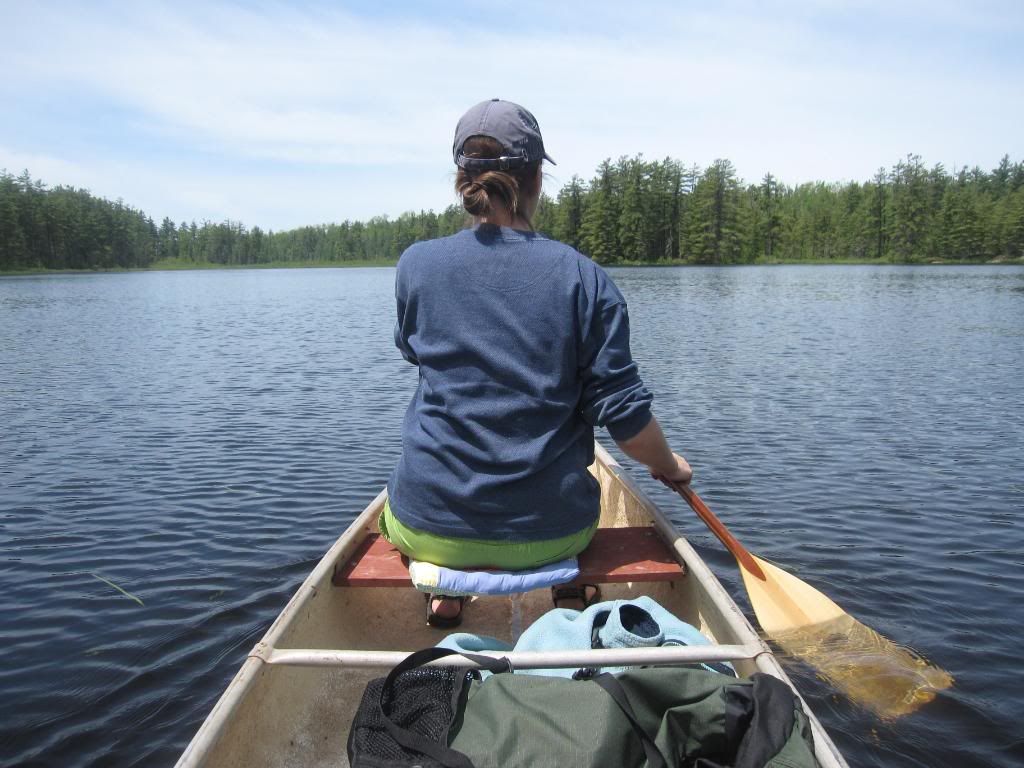 The Bog River, just south of Tupper Lake, New York.
And sweet rewards at the end of the day:
Puff pastry tart with morels, chives, and local goat cheese, at the Eat-n-Meet, Saranac Lake, NY.
Patrick's Ultimate Veggie Burgers.
Homemade creamsicle ice cream, the Windfall Bar & Grill, Cranberry Lake NY. Our anniversary dinner.
There were encounters with wildlife: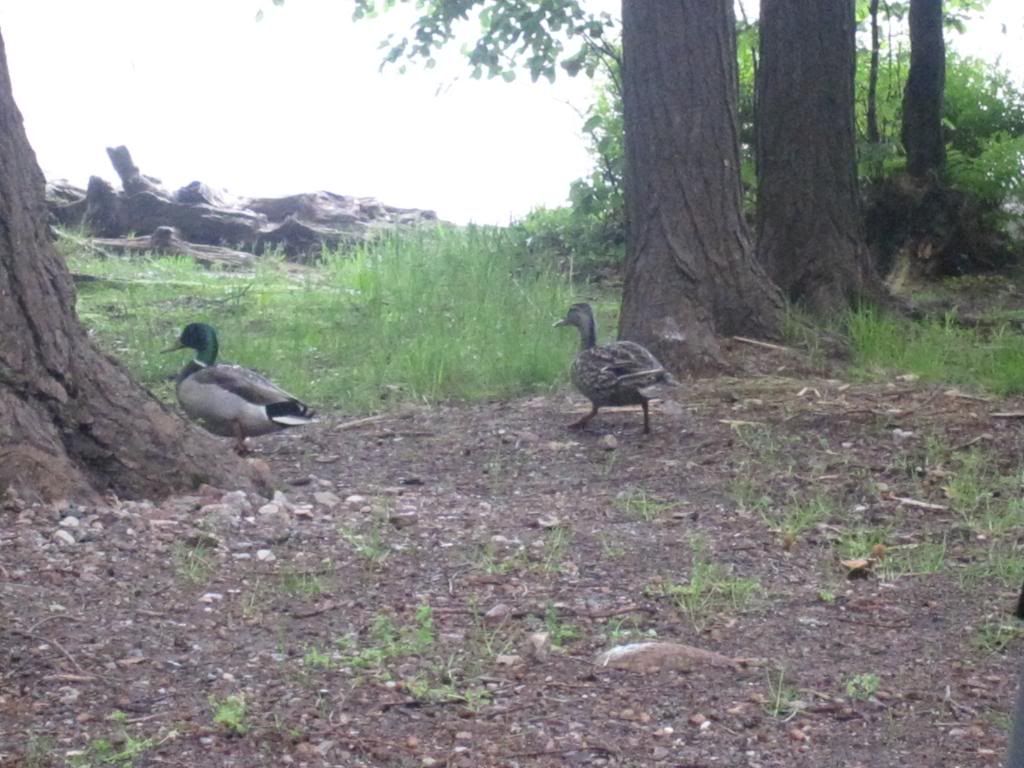 Campground ducks.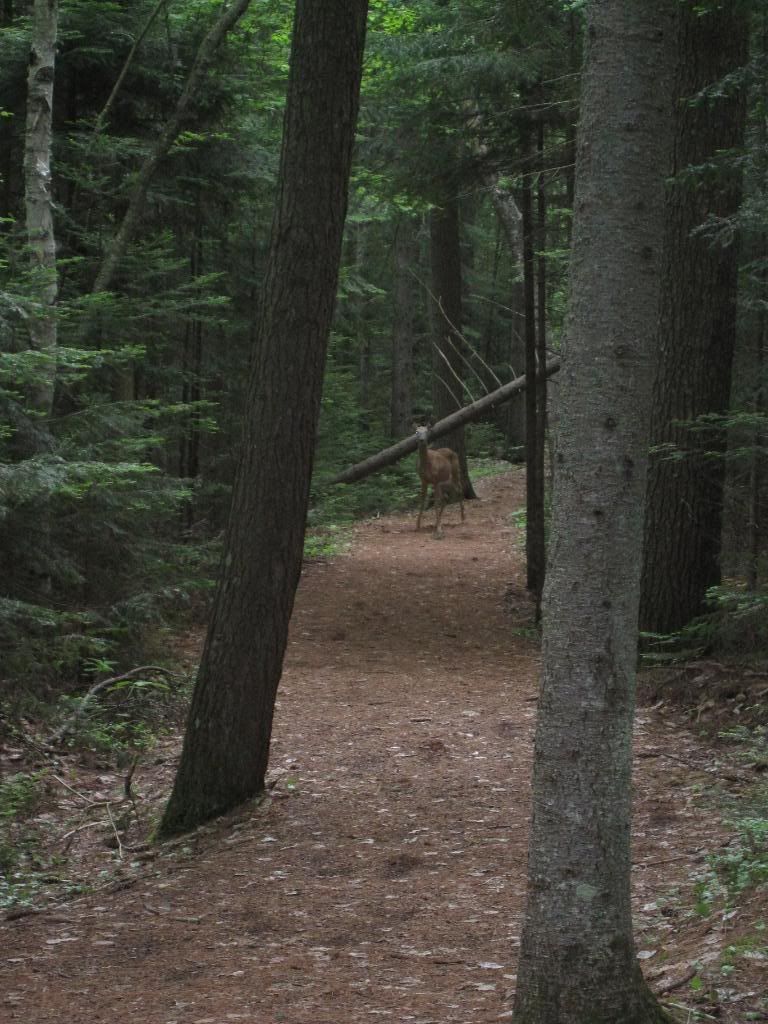 A loon on her nest.
But mostly, there was just beauty, beauty, beauty.