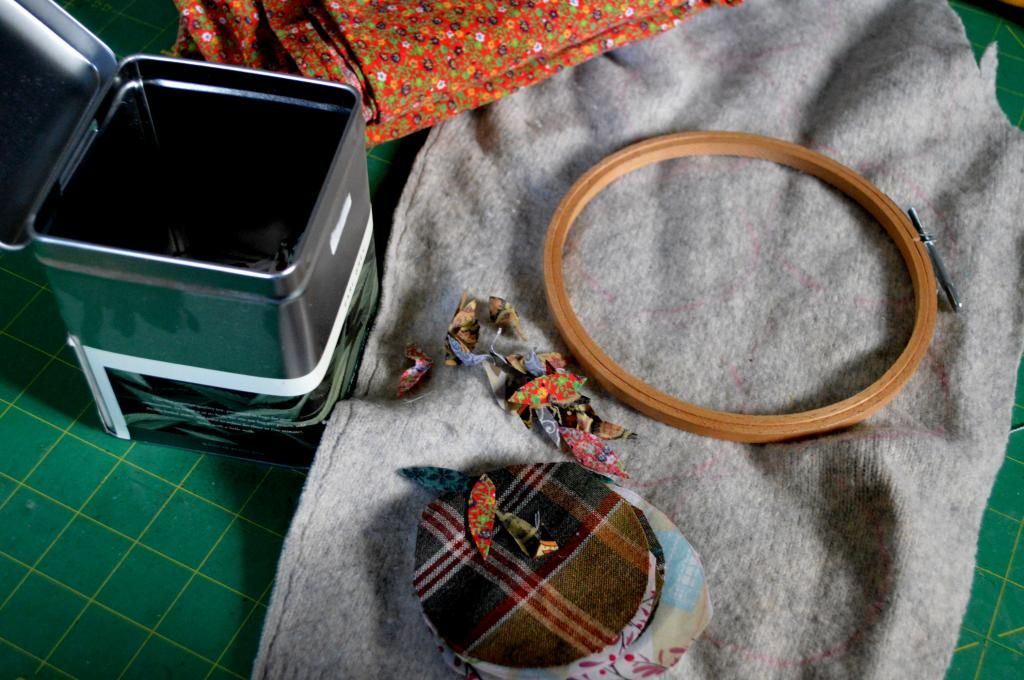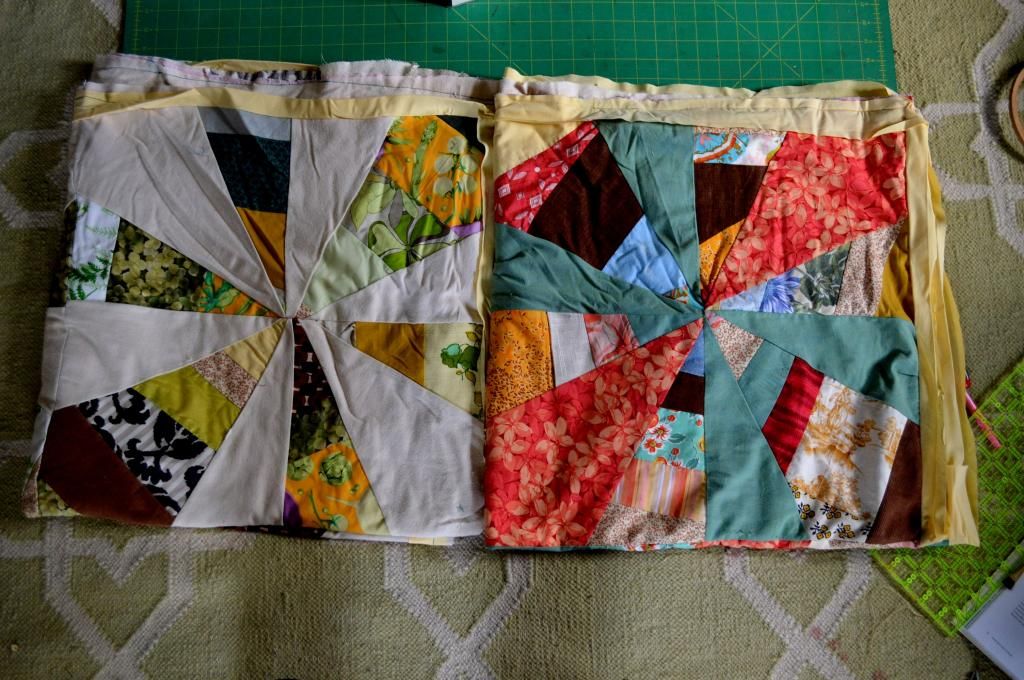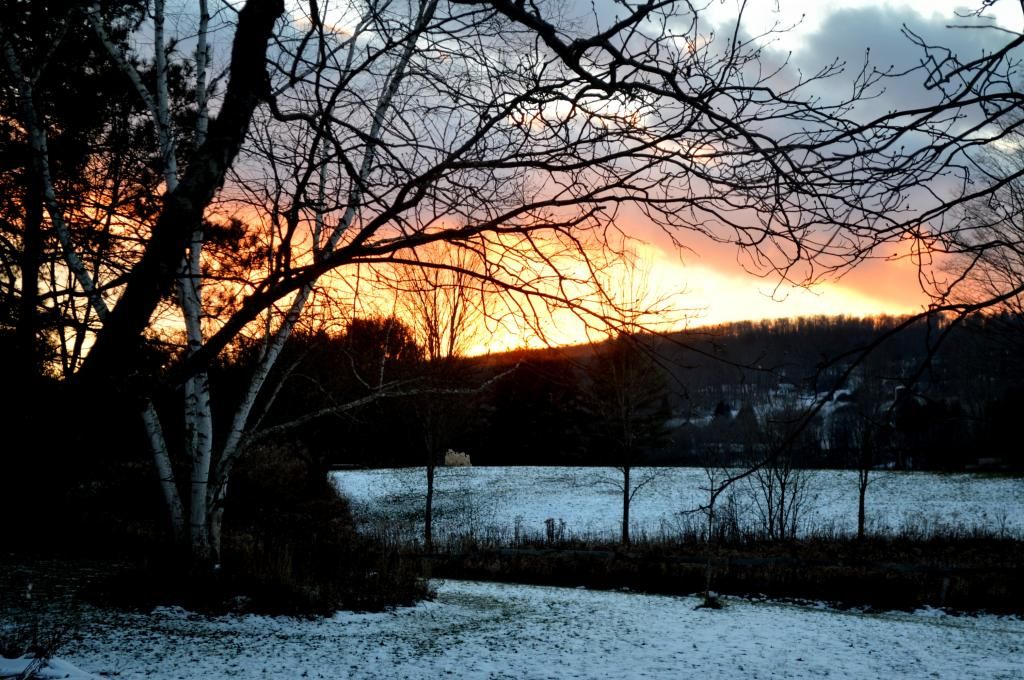 You didn't think I hadn't started yet, had you? Oh no. I've begun. Somehow, in the midst of Etsying and entertaining and spackling the laundry room ceiling and making a packing list for our trip, I've managed to sew two lap quilts, a handbag, and put together materials for felt ornaments to be sewn in-car. Last year I made little owls out of felt, with button eyes, and those were great fun. This year, I found a simple round felt ornament decorated with little embroidered-on feather-shaped scraps of fabric, and fell in love with that. Wanted to show you that, but wouldn't you know, I can't find the idea now. But I remember. I filled a little tea tin with feather-shapes, drew some circles on the sleeve of a shrunken sweater that I cut off, and loaded up my embroidery hoop and spool of ribbon.
Between sewing those and doing the hand-finished binding on the two quilts, I should be set for... 28 total hours in the car, yes? I hope so. What's the first thing to get crossed on your holiday list?
Psst! Click here to subscribe to the feed!