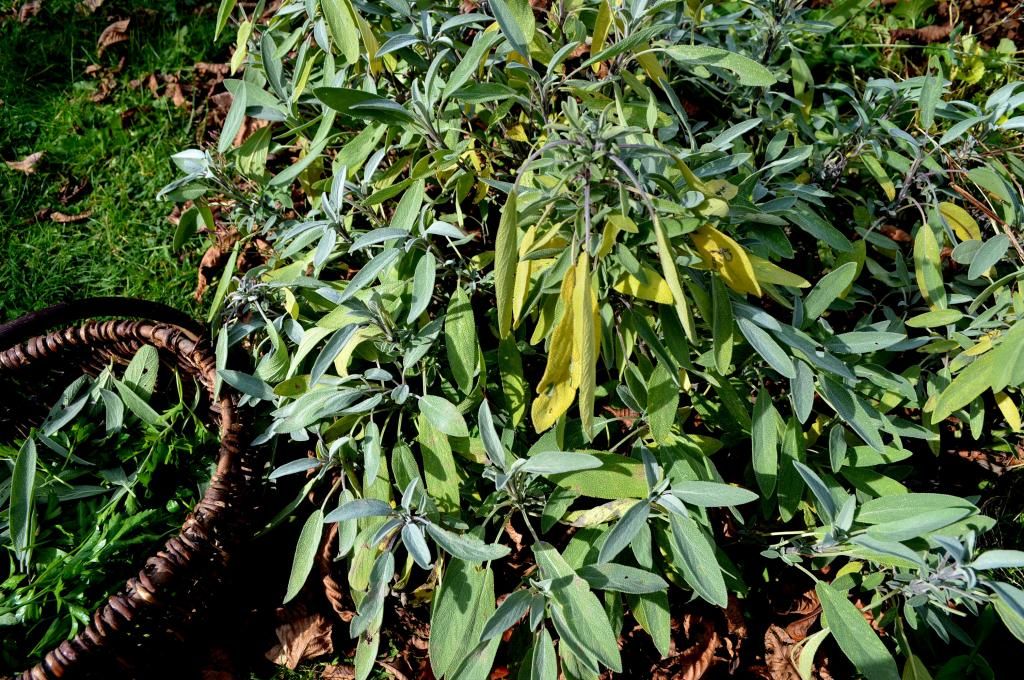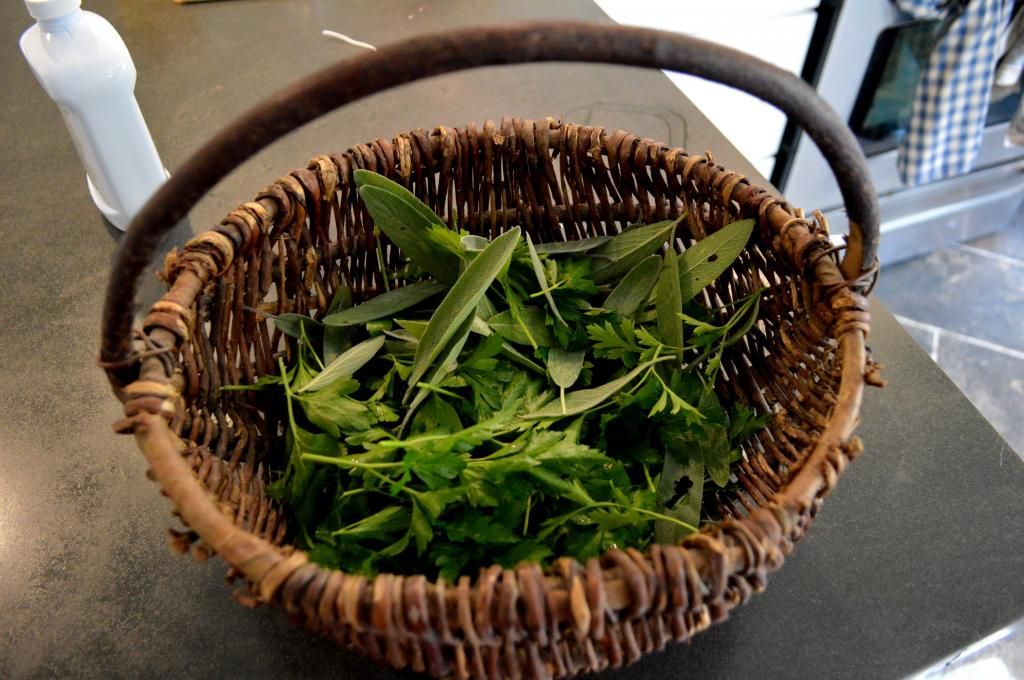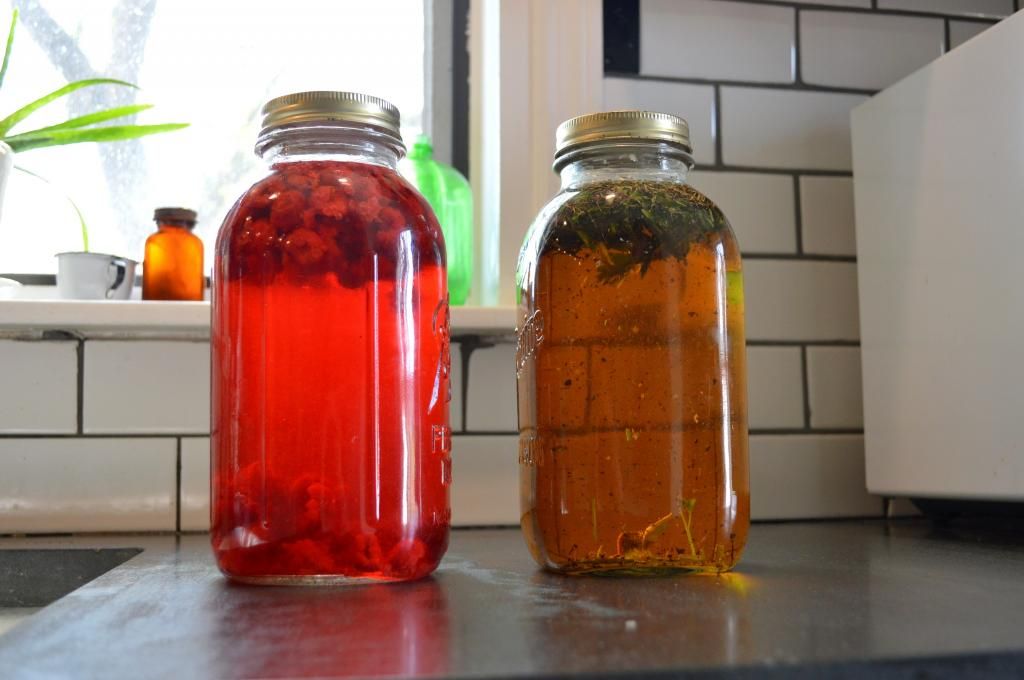 Yesterday, I spent some really excellent minutes kneeling next to my sage plant, and then my parsley, snip snipping. It was a lovely day-- the last really warm one, probably, before winter sets in for good. Pete trotted over as he almost always does when I'm kneeling in the garden, acting like the whole day-- the sun, the warm breeze, the squirrels and birds and butterflies to chase-- was my idea, and wanting me to know how ever so happy! I've made him. On rainy days, of course, he sulks around blaming me for the cold, the wet.
Then I came inside with my basket of herbs and I made vinegar. I started steeping four different kinds: raspberry, lemon bay, herb, and garlic. And I minced up the sage I'd picked and made sage infused salt. It was satisfying.
I want to thank everyone who commented on Monday's post, and everyone who read it and thought good thoughts. I feel so much better. I feel directed. Or rather, direction-ed. I have a whole case of 4-oz glass jars en route to me, and about two tons of coconut oil, shea butter, and beeswax too. I have friends telling me how great my shop is going to be. I have a friend who told me what I needed was to find joy (!!!) and that inspired me to spend a few minutes on Tuesday cutting and arranging dried weeds in a jar. Yes. I call the shots on what does or does not take up space in my life, and I need to remember that. The canning and crafting and writing have permission to be here. The molding, perhaps, does not. I haven't touched that nail gun in five days, and I feel great.
Onward! I'm feeling so good I might start posting five times a week. No one would be opposed to that, would they?
Psst! Click here to subscribe to the feed!