July.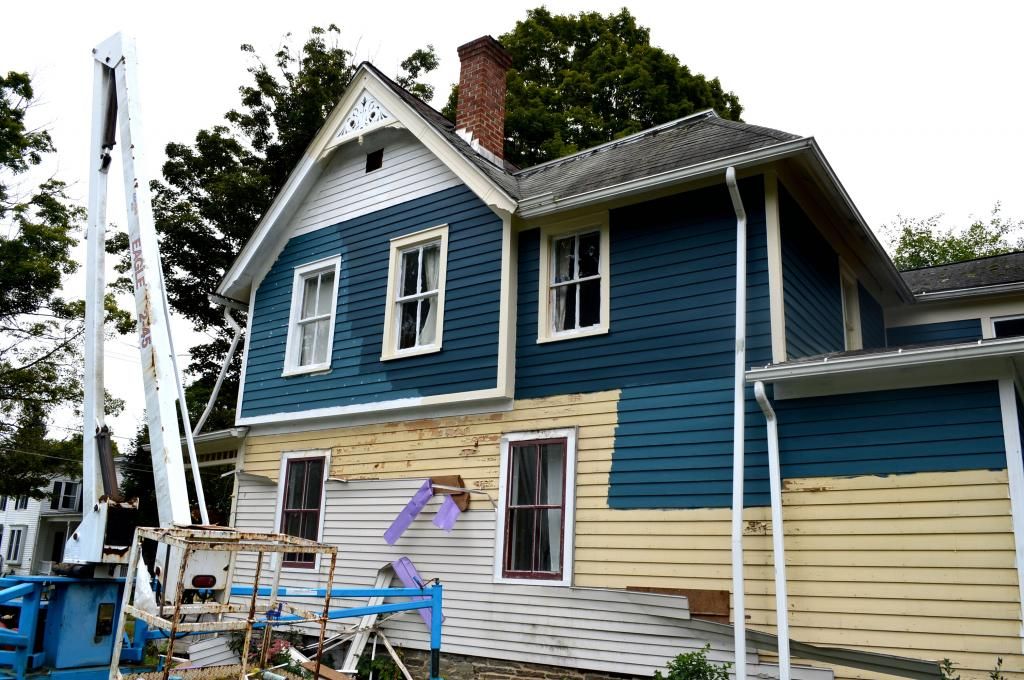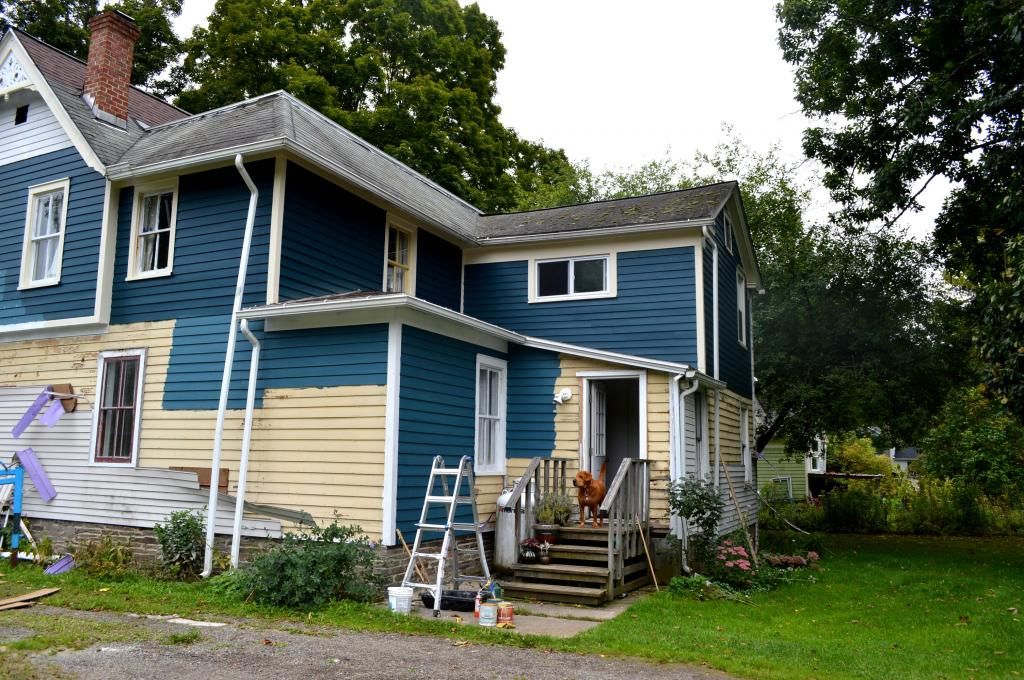 I hadn't given you a house exterior update in awhile, so I thought I would.
Status: it's a-comin.
I am more in love with that teal color every day-- and I didn't think that was possible. The minute I saw the color-- River Blue-- on a paint chip, my heart soared and I knew it was The One. Because painting the whole outside of your house isn't like doing just a room. It's a little more permanent than that. And in all likelihood, this teal is the color we'll be living with for the rest of the time we own this house. Maybe the rest of our lives. Ok, that's a little creepy. But really, I love that color a whole freaking lot, and that feels good.
My goal is completing the whole driveway side, including the area by the back steps, by the end of October. I think I have that squarely in sight. Especially considering where I was in late September last year, just starting the front gable of the house and contending with the missing siding underneath the siding. The ordering of the fish scale. The installing of the fish scale. The figuring out what color to paint the fish scale. Yup. All that happened between September 23rd and October 30th last year. This year, the house is a lot closer to done, the fish scale that's going up in the peak has been sitting alongside the driveway for a month, and, well, I'm just moving a bit faster this year. The efficiencies of gained experience.
Psst! Click here to subscribe to the feed!