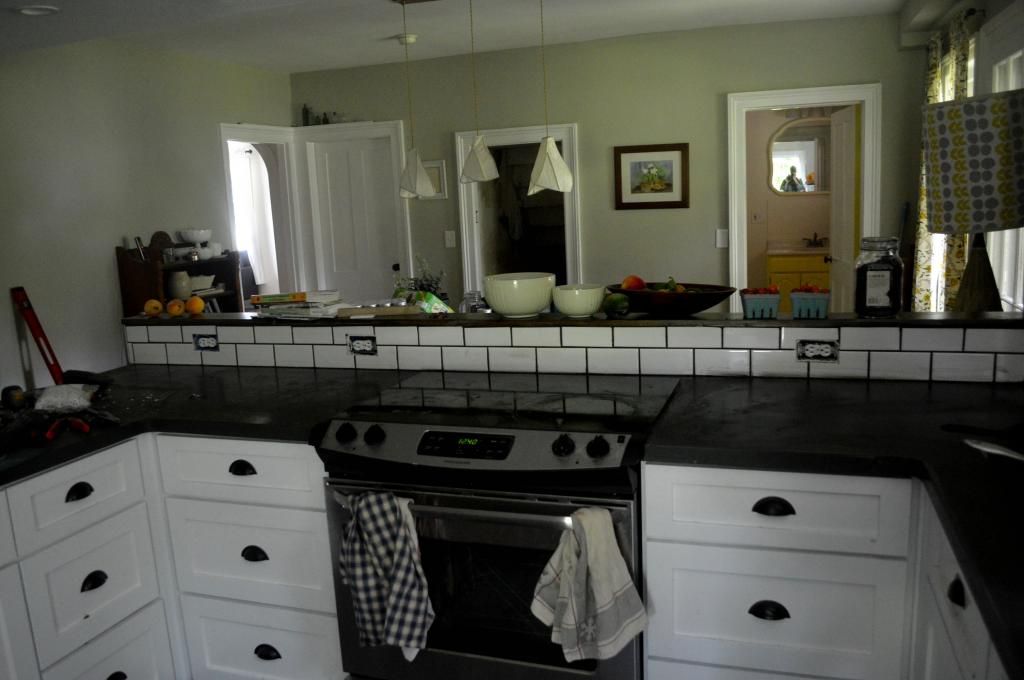 In hopes of being done with the dirty-towel-countertop-protection-system by the end of this week, I set myself the goal of finishing tiling and grouting the area to the left of the sink and behind the stove.
Yesterday, I learned how to use a tile grinder. I also learned how to remove the blade guard from the tile grinder. And THEN I learned how to wear my balaclava, in addition to safety glasses, to protect myself from tile shrapnel. And this morning, I grouted. Yay. I wish grouting took as long as cutting tile: it's one of those ta-da! kinds of projects that takes a thing from totally unfinished and kinda ugly to shiny and pretty, and it's usually pretty easy. Less easy on a wall, but still. Fairly easy.
This weekend I am looking forward to CHILLING. It's Friday night, P has a gig, and I might even stay home from the bar. Imagine that. I did that last night: lounged on the lawn with Pete and Del, talked to my mom while chopping peppers, and drank a mojito in bed. Kristina's ideal August Thursday night. So glamorous.
Enjoy your weekend, friends!
Psst! Click here to subscribe to the feed!