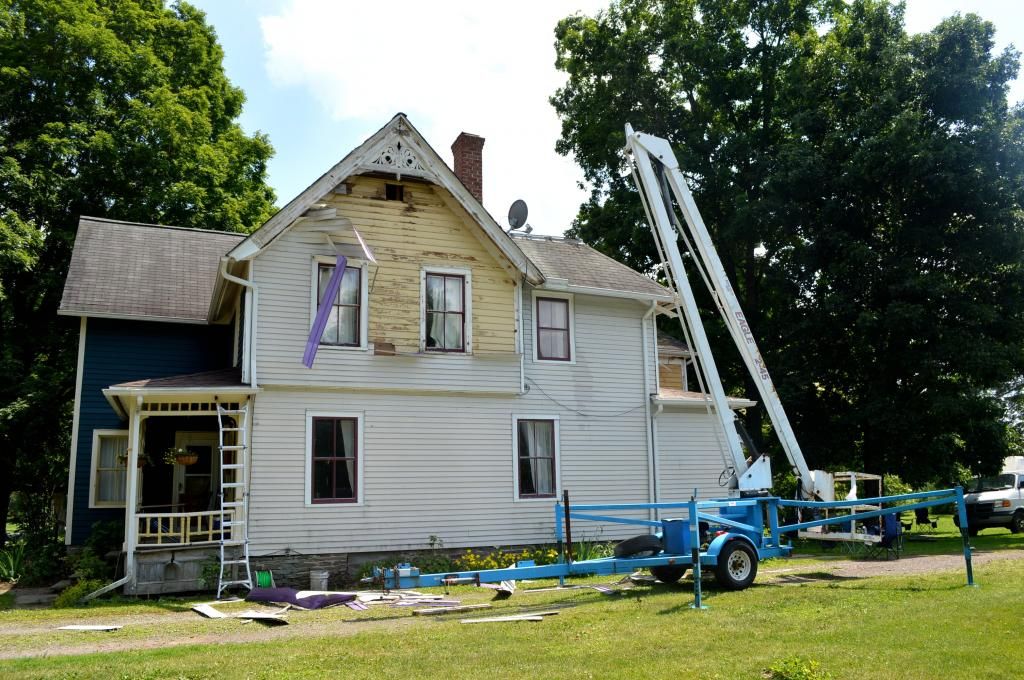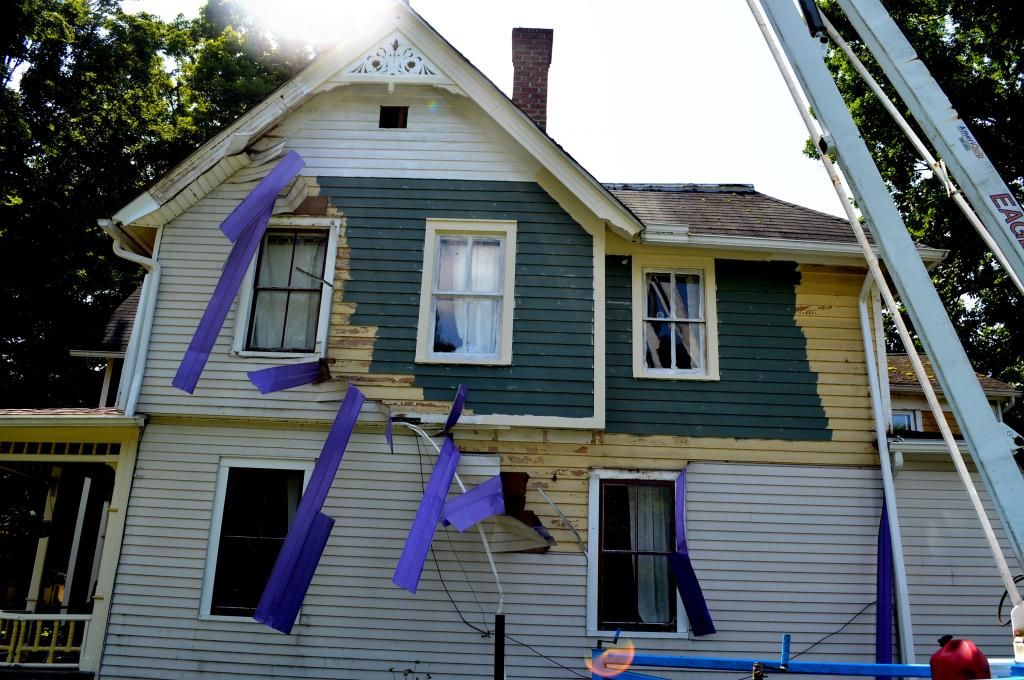 Woo, Phish was fun. I always enjoy the quote-unquote "lot scene" more than the actual show, because to me, the people watching is the best part. The t-shirts with the Phishisms, the crazy piercings and tatoos, the inside jokes, the purple hair. It's not really my culture-- I like Phish, but I only know about seven songs-- but I appreciate how devoted the fan base is. Devoted and creative. Anyway, we made it back home safe and sound on Wednesday, and spent the balance of the afternoon and evening pimping my garden fence.
I've decided I'm the star of a new reality TV series called Pimp my Fence. Pimp my Fence, Extreme Edition. Just when everything was starting to regrow, they got in Sunday, Monday, Tuesday nights. Boom, back to ground zero. (Really, it's just the beans. But the beans are so important to us, such a major staple. And I planted a LOT of beans, and I was counting on them.) So, another $130 for wire, vinyl-covered cable, and 36 8-foot-tall furring strips. And another four hours spent drilling, stapling, winding, tensioning. OY. They stayed out Wednesday night, and they stayed out Thursday night, but I am not taking any chances. I have ordered a quart of Deer Stopper concentrate, even though I tried the stuff three years ago with only limited success. But that was pre-fence. I am hopinghopinghoping that fence + Deer Stopper = hallelujah.
And meanwhile, there is the house exterior. Something I can count on. Something that doesn't get eaten overnight. It doesn't bloom overnight either, like the garden does (where it isn't being eaten) but it is less vulnerable to setbacks than the garden. So it is getting me through. This week we had perfect clear cool mornings, and I made some definite tracks. Trim primer, siding primer, and trim paint all went up on the top quadrant there.
The part in the peak I just left primed because we're going to cover it over with fish scale, to make it match the front. See here?
The job is not easy-- especially tearing off the vinyl soffiting and starting that first stiff layer of aluminum a-peeling, and getting covered with the most awful gross brown dust comprised of rotting wood, wood pulp, squirrel poop, and dead bugs-- but oh, it is satisfying. And it's going a lot quicker this year, now that I know exactly how to plan each day's "attack."
So, that's where I'm at. Deer vigilance, house progress, fielding cubit-long zucchinis every evening (the deer don't touch squash). Having a yard sale this weekend for Community yard sale day, and hoping to start tiling the kitchen backsplash soon. Man. And a gin and tonic in a squishy chair would be awfully nice, too. Yeah. That will be the thing.
Psst! Click here to subscribe to the feed!